Filler vs Sculptra in Calgary
The world of cosmetic injections is ever-expanding as anti-aging measures become more sought after. One of the most notable injections used for smoother and younger-looking skin are fillers that include dermal fillers made from Hyaluronic acid, but another injectable that can be overlooked is Sculptra. Sculptra in Calgary is an excellent resource to turn to reverse signs of aging, with natural results to restore the lost elasticity and youthful bounce on the facial region. While fillers and Sculptra can be utilized alongside each other for optimal anti-aging rejuvenation, and they have the same objective, to reduce visible signs of aging, the two can also diverge when looking at these procedures as an investment and how they produce results. 
Learn about the innate differences between Sculptra and Hyaluronic Acid Dermal Fillers, how they compare and contrast, and what is typically recommended to patients. 
What are Hyaluronic Acid Dermal Fillers and Sculptra?
HA Dermal filler from works to add volume in areas that have lost it and smooth out visible wrinkles and folds. When injected strategically and with an aesthetic eye, it can be used to contour the face and correct some asymmetries and imbalances.  HA Dermal fillers consist of the natural substance of hyaluronic acid already found in the body that provides immediate results once the skin is recovered from any swelling. On the other hand, Sculptra in Calgary is used to work against emerging signs of aging, most notably by restoring lost volume. Sculptra is a Poly-L-Lactic Acid Bio-Stimulator (PLLA) that is designed to reverse age-induced cheek depressions and temple and cheek hollows as it stimulates collagen products in the dermis for up to 25 months. Naturally and gradually, new collagen growth will ease the visibility of wrinkles and fine lines and create a more voluminous appearance. Essentially, bringing younger volume back to areas where they have been lost.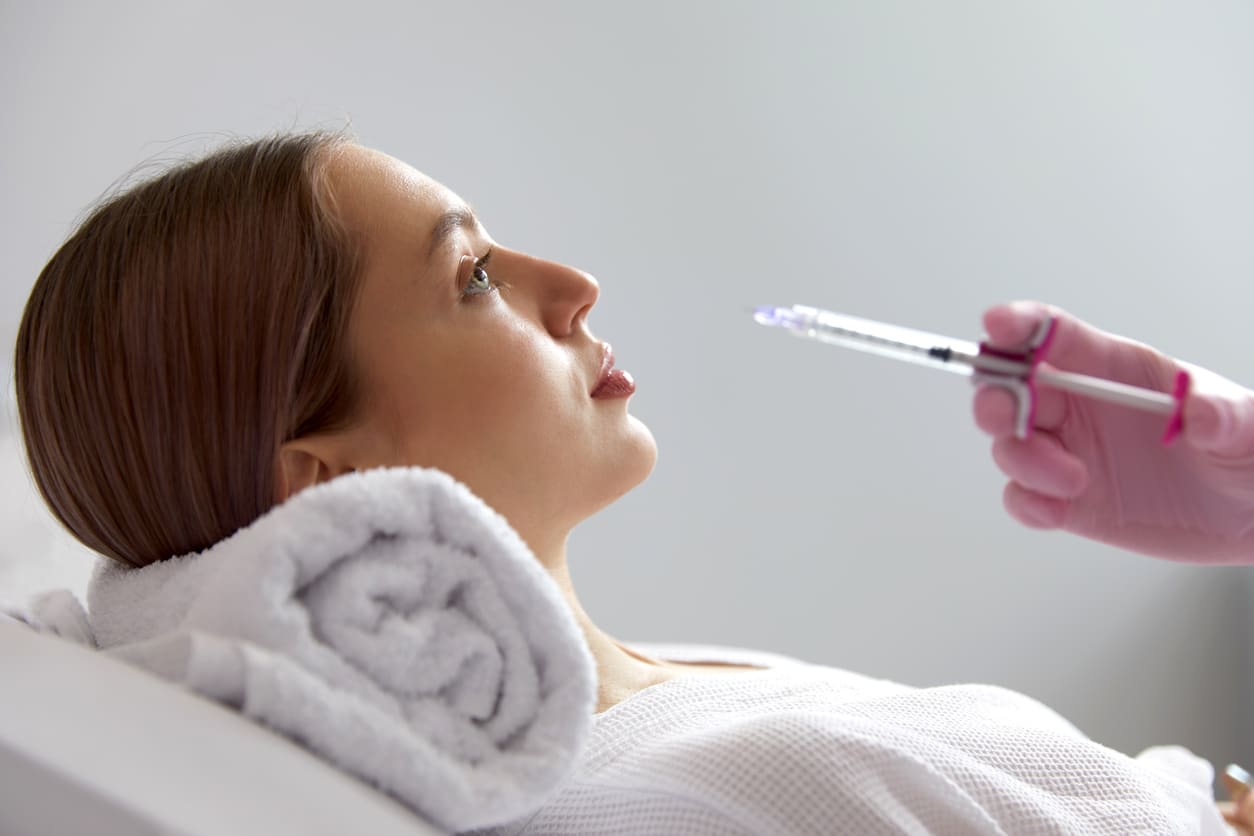 Filler vs collagen stimulation
The most distinct difference between HA dermal filler and Sculptra is that HA dermal fillers will fill in the areas of lost volume, contour, highlight, rejuvenate and enhance areas with substances consisting of hyaluronic acid almost instantaneously. Sculptra, on the other hand, is a more global approach, longer-lasting and natural-looking result by stimulating collagen production in a more gradual manner. Due to these differences, it's recommended to receive Sculptra to restore volume reduction and to make Sculptra appointments regularly at Juvea Aesthetics to continuously and naturally stimulate collagen production based on our recommendation. HA Dermal fillers diverge in this area, when global volume loss is present, as they should be injected naturally and safely based on your treatment plan at Juvea Aesthetics to prevent the unnatural look. To put it simply, less is more for dermal fillers. 
Cosmetic investment 
While HA dermal fillers give you accelerated results and near-instant satisfaction for smoother skin, it also begins to dissolve, and repeated injections are not always the best route to take. Sculptra, on the other hand, is more of a two-year investment in collagen production that will culminate in youthful and glowing skin. It is also possible to get both dermal fillers in addition to Sculptra to attain optimal results with clear and smooth skin, but women of more advanced age should get Sculptra eight weeks before HA dermal fillers to let the effects emerge completely. 
At Juvea Aesthetics, we are redefining your natural beauty. At our medispa in Calgary, we are focused and committed to highlighting your best features without compromising the integrity of your unique beauty. We believe in enhancing your natural look with premium medical aesthetics in Calgary, including Botox, dermal fillers, lip injections and belkyra. We also offer vitamin drips and therapy, mesotherapy and skincare consultations.