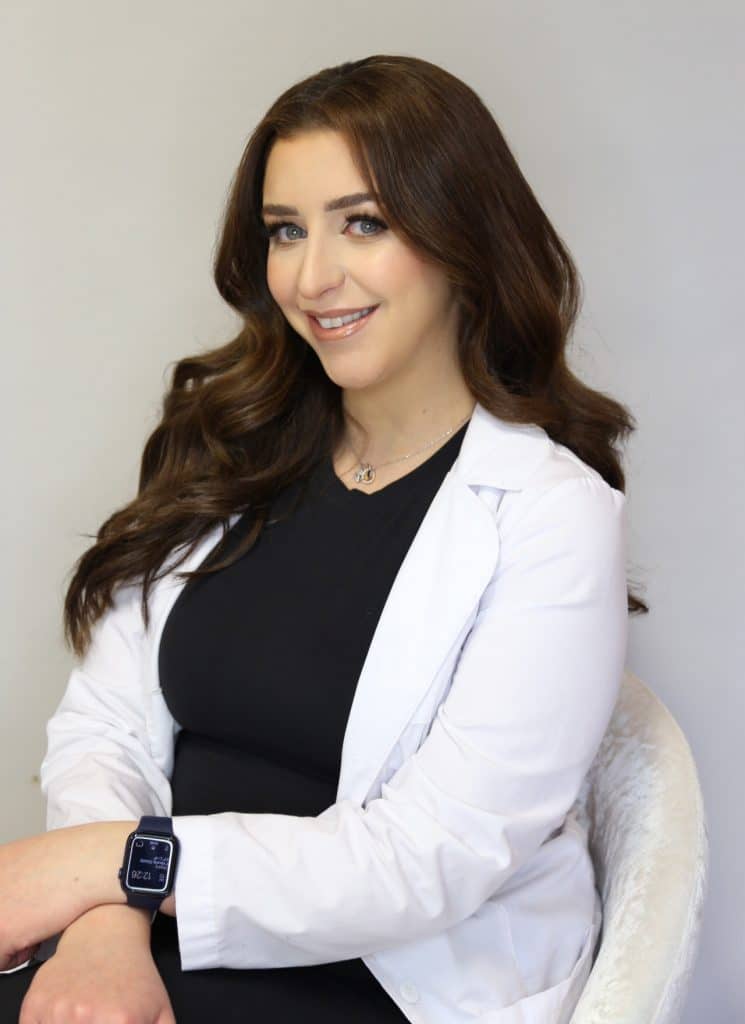 Registered Nurse, Advanced Cosmetic Injector & CEO of Juvea Aesthetics
Hanan graduated with a Bilingual Bachelor of Sciences in Nursing from the University of Alberta and began her career in Cardiology and Cardiovascular surgery. She also worked in ER, trauma and general surgery. After 5 years of advanced cardiology, Hanan furthered her career through the Faculty of Medicine and Dentistry at the University of Alberta and became the first registered nurse to specialize in Advanced Neuromodulators injections, Dermal Fillers and Platelet Rich Plasma treatments. She continued her education in aesthetics with training from many aesthetic Physicians, surgeons and dermatologist around the globe. More specifically she has done training with Julie Horne, World-renowned plastic surgeon Dr. Arthur Swift, Dr. Shino Bay, Dr. Ben Talei, Dermatologist Dr. Rao and Dr. Remington, Anatomist Dr. Cotofana as well as Oculo-plastic Surgeons from all over the world. Hanan has attended over 10 conferences and countless educational events in the past 7 years to learn the newest and best practices of the industry. A born professional, her eye for beauty and passion for aesthetics, along with her amiable personality, have launched her into the most successful part of her career. Hanan's approach to natural 4-dimensional treatments have yielded stunning yet natural and undetectable results. She is known for her Lip Injections as well as Facial Contouring where she strategically treats patients based on their ethnic beauty and bone structure.
As a naturopathic doctor and medical aesthetician, Dr. Khadijah Haji's primary focus is on the holistic wellness of each of her patients. She graduated from the Boucher Institute of Naturopathic Medicine and began her practice in BC. After a few years, she returned back to her hometown of Calgary, Alberta and continued her education in medical aesthetics. Through her education and practice, Dr. K developed a strong passion for supporting patients with their skin from the inside out. She strongly believes that it is important to nourish your skin internally as well as use the right products on your skin and have customized treatments for your skin's needs. She takes patients through the process of working through potential imbalances in the body that could be contributing to skin concerns and curates treatment plans around a patient's lifestyle and needs. She works closely with each patient's gut health, hormones, stress management, mental health and overall wellness in order to create a holistic approach to skincare and address the root cause of your skincare concern. She uses various modalities including herbal medicine, nutritional counselling, food sensitivity testing, lifestyle counselling, acupuncture, cupping, gua sha and medical aesthetic treatments (microneedling, facials, peels, dermaplaning, etc.) to help you feel confident in your skin.
Dr. Khadijah Haji, ND is a member of and in good standing with the following professional bodies and organizations:
– The College of Naturopathic Doctors of Alberta
– The Alberta Association of Naturopathic Doctors
– The Canadian Association of Naturopathic Doctors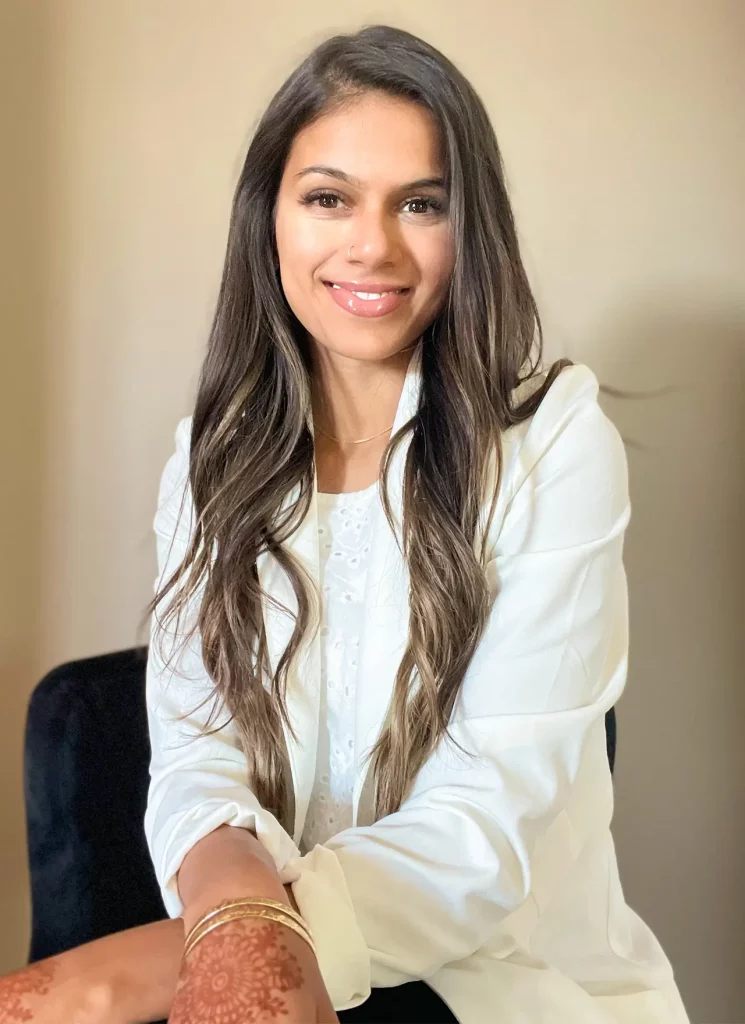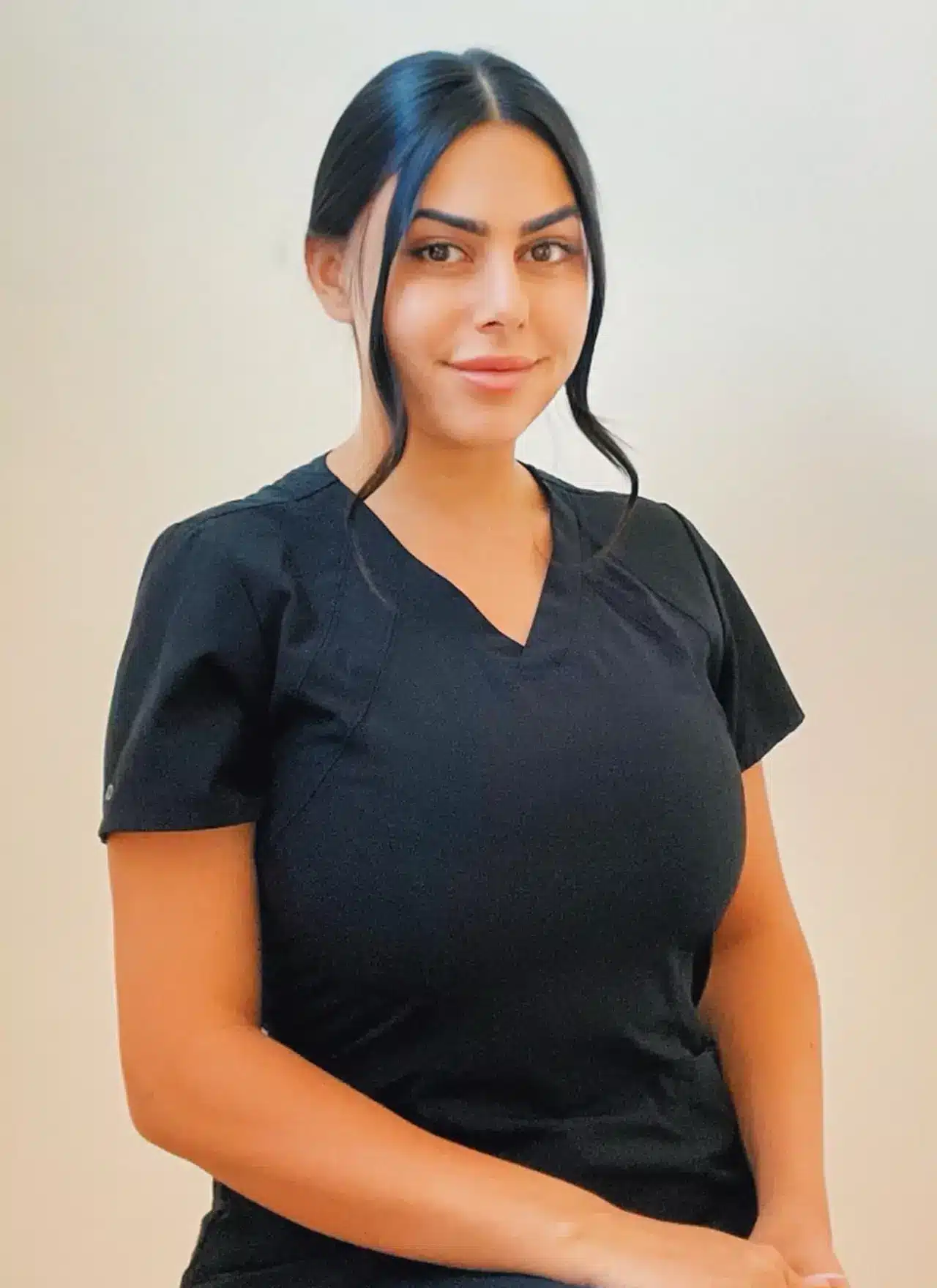 Advanced Medical Aesthetician
Shakeeba has always had a passion for all beauty-related things, her passion for skin especially grew when she suffered from acne and wanted to clear up her skin. "I never had acne until I was an adult, it was hard to accept as I felt very self-conscious about it all the time". That's where her skin journey started. She soon realized her love for it and decided to get certified as a Medical Aesthetician. Shakeeba attended Delmar Collage and has training in Chemical Peels, Microneedling, Facial lasers and Laser hair removal. In addition, she has been trained with AlumierMD and Clarion. Treatment and product protocols with services offered here at Juvuea. "My journey with my skin is still ongoing, but with the proper care and education I have helped heal my skin and now feel confident in it" As an Advanced Medical Aesthetician with the proper training and ongoing education, Shakeeba is here to help you reach your skin goals.