The Best Routine for Home Facials in Calgary
Facials are an excellent beauty method to turn to for a moment of simultaneous indulgence and skin revitalization. While you may believe effective facials in Calgary require to be done only by an advanced medical aesthetician, you have to have a solid home care regimen and can create your own facial routine that will leave your skin looking smooth, supple, and refreshed while inducing the relaxing sensation to relieve worry and stress. 
Find out the best home facials tips you can adopt today that will help you improve your skin in many ways and keep you feeling refreshed and relaxed from the comforts of your own home. 
Cleanse 
Before you begin to slather on skin-reforming products for your facial procedure, you will want to cleanse your skin to start with a clean slate. If you already have makeup on your face, you'll want to thoroughly remove it with an oil or lotion-based cleanser for apt removal. Cleansing will also remove a natural build-up of dirt that accumulates on your skin throughout the day. Once you have used an oil or lotion-based cleanser on your face, wipe it off with a warm cloth, and you can utilize gel and cream-based cleansers to massage your face for further cleansing. Our favorites are the Purifying gel cleanser, the SensiCalm Cleanser and the HydraBoost Cleanser from Alumier MD sold at Juvea Aesthetics.
Exfoliate
After you have cleansed your face, you can begin to exfoliate your skin, which will work to remove the dead skin from the surface of your skin. Exfoliating your skin before applying any other product will ensure that everything else you use will be properly absorbed. There are two types of exfoliators that are typically used, scrubs and chemical exfoliating products. Exfoliating can be chemical like medical grade retinols or mechanical like the Lotus Scrub or MicroDerm polish from Alumier MD. We also love the slow release, microencapsulated retinols found at Juvea Aesthetics. 
Mask
Masks are the step that follows the application of an exfoliator. For that extra skin love self-care night, a mask should be selected to hydrate skin. These mask types can include gel, cream, and sheets and serve different purposes. Our favourites are the Eye Rescue Pads that hydrate and smooth the under eye and the famous Aqua Infusion Mask both from Alumier MD. 
Serum
This step is essential for your skincare concerns and type! A serum can be corrective or anti-aging. At Juvea Aesthetics, we like to call these, base serums and your treatment serums. Serums treat skin care concerns, including acne, dry skin or oily skin. These serums often have variating ingredients such as hyaluronic acid, collagen factors, vitamins A, B, C, and D or retinol for anti-aging measures. At Juvea Aesthetics, we customize your skin care regimen to fit your skincare goals and needs.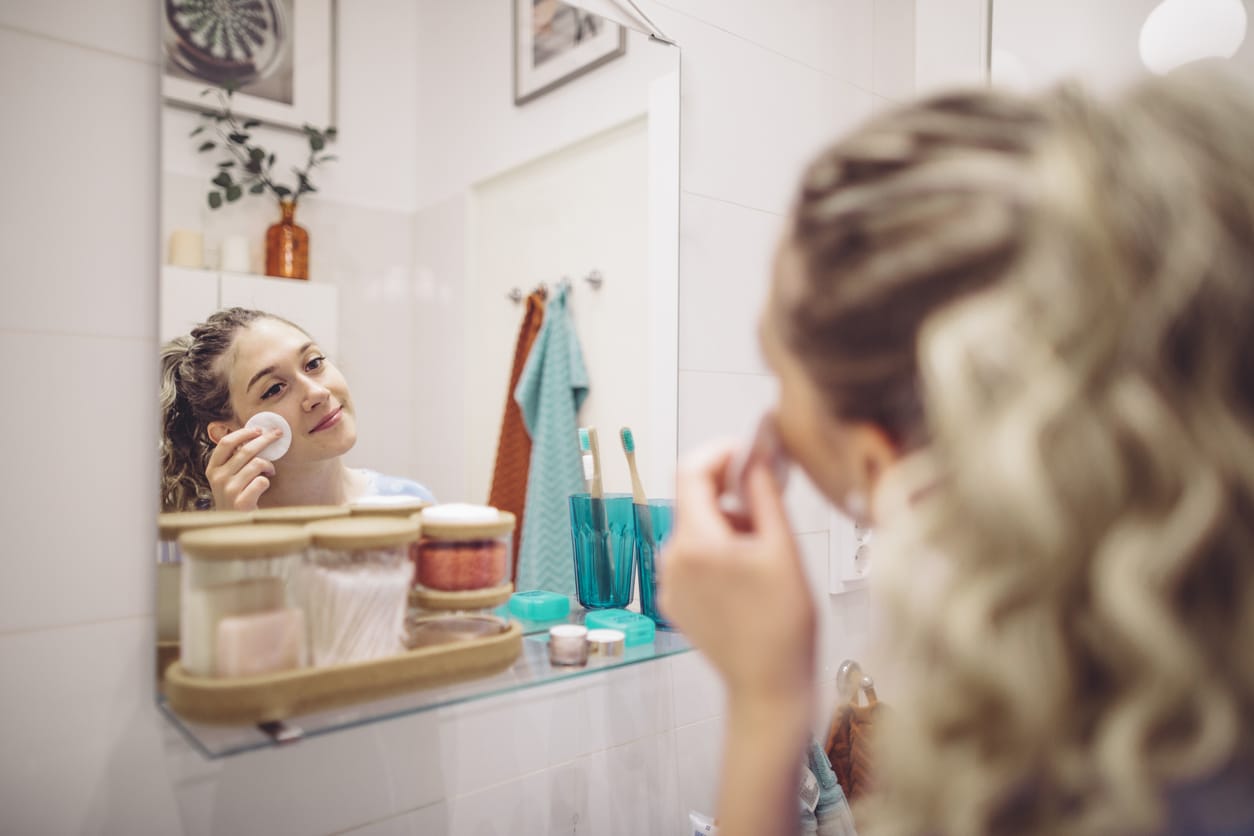 Moisturize 
Once your serums have soaked into your skin, apply some of your skin's favourite moisturizers to keep your skin hydrated and feeling smooth. In the medical grade world, there are a ton of different kinds of moisturizers, so you will be sure to find one just right for your skin type and concerns. At Juvea Aesthetics, we don't believe our Calgary patients should be on one moisturizer year-round. Our weather changes so drastically, and very often, treat your skin accordingly. 
Conclusion
Follow the aforementioned steps to create your own effective facial routine within your home and attain the best results for smooth and healthy skin. Contact us for your complimentary skin care consultation. We believe in safe, sulfate-free, phthalate-free medical-grade skin care products.
At Juvea Aesthetics, we are redefining your natural beauty. At our medispa in Calgary, we are focused and committed to highlighting your best features without compromising the integrity of your unique beauty. We believe in enhancing your natural look with premium medical aesthetics in Calgary, including Botox, dermal fillers, lip injections and belkyra. We also offer vitamin drips and therapy, mesotherapy and skincare consultations.