While your skin is the largest organ on the body, your facial skin is the most pronounced and delicate part of it. It gets the most attention, from you and others, so, therefore, it's vital that you keep it healthy, skin and fresh. The better your facial skin, the more confident and beautiful you'll feel. 
There are many steps that you can take to improve your facial skin. Here is our guide to getting the best results!
Five Ways to Improve Your Facial Skin 
Commit to a Daily Skincare Routine 
Everyone has different skin and therefore requires a unique skincare routine. Examine your skin and what you require to make it more how you want it. Is it oily or dry? Do you break out or not? Are there signs of aging or pigmentation? Over time, you'll come to understand what you need for your skin to maintain its natural glow and complexion. When you do know what your skin is like and what it needs, take the time to develop a skincare routine around your goals, using personalized skincare products that work for your skin. By committing to a routine that works for your skin, you'll slowly develop results that can enhance your facial features. 
Get Routine Chemical or Facial Peels
Perhaps the most well-known and decisive treatment you can get for your skin. Effective, easy-to-administer, and delivering fantastic results, chemical peels should be part of your skincare routine, with a session every few months. It involves applying a chemical solution on your face, letting it sit for several minutes, if not more. The solution settles into the skin and when the peel is removed, all the dead skin cells and toxins will be removed with it. There are various chemical peel options available, including Superficial (a light peel),  Medium and Deep (the strongest peel, which penetrates deep into the skin).
Undertake Mesotherapy 
You can rejuvenate and restore your facial skin with this revolutionary and popular treatment. Mesotherapy is the minimally invasive injectable treatment, where a cocktail of vitamins and nutrients is injected into the mesodermal layer of skin (the middle layer). The treatment will nourish and stimulate collagen production, empowering your facial skin. You can get customized mesotherapy treatments based on your goals and skin profile.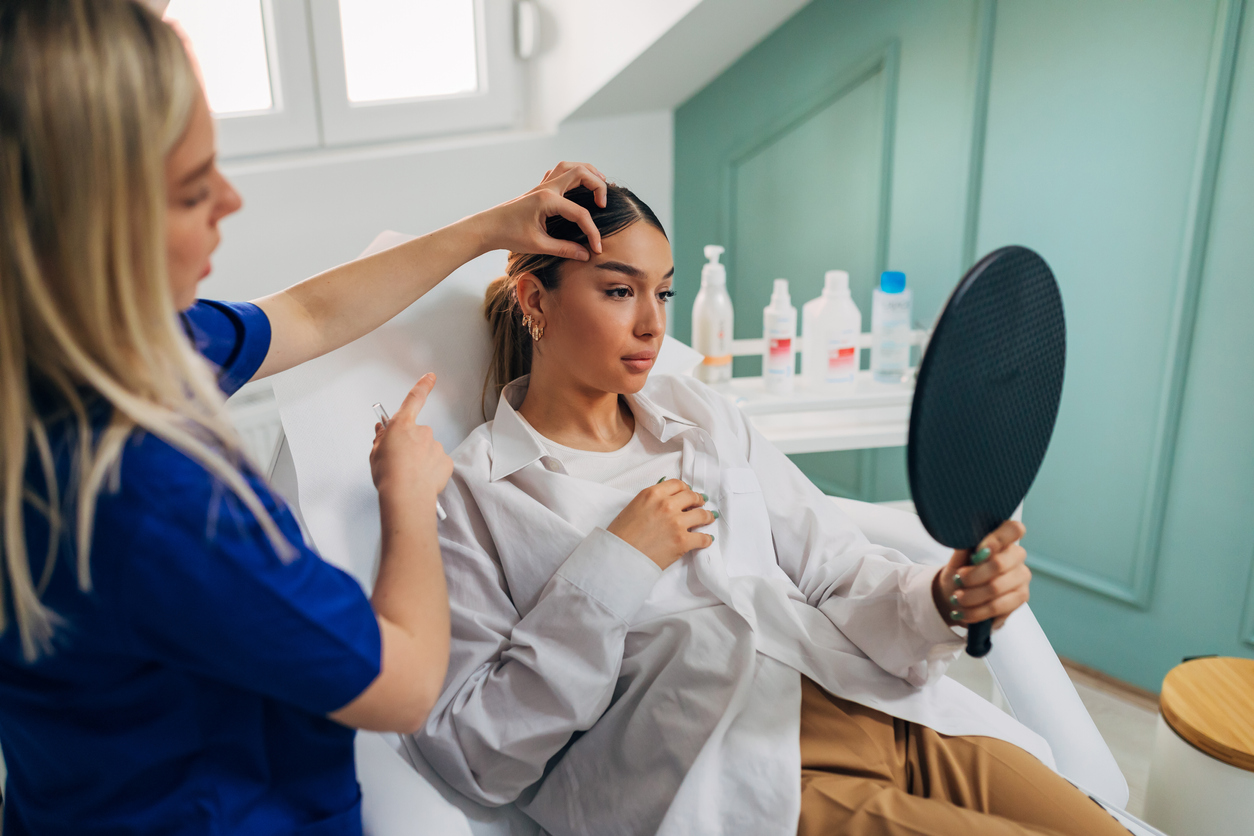 Consider Dermal Fillers
Before you jump the gun and consider dermal fillers as a "foreign" injectable, think again. Dermal fillers are made with the naturally occurring substance of hyaluronic acid – made in your own body! This means that dermal fillers don't tamper or impact your facial features but only enhance them naturally. That means you'll get natural-looking results that beautify your features without tampering. You can add volume to your lips, chin and nose, smooth unwanted wrinkles while rejuvenating your skin! 
Maximize the Potential of Vitamin Therapy
Vitamin therapy, while similar to mesotherapy, is a different treatment altogether. Vitamin shots in Calgary involve a cocktail of nutrients, antioxidants and vitamins, which are injected directly into your bloodstream, so you immediately feel its effects. Vitamin therapy won't only boost your immunity so you feel better but can also produce collagen which will make give you healthy, softer and brighter-looking facial skin. 
As you can see, there are ways in which you can improve your skin naturally, so you get the best results. No matter your skin profile or your facial features, Juvea Aesthetics can help you get the facial skin you want! 
At Juvea Aesthetics, we are redefining your natural beauty. At our medi spas in Calgary and Edmonton, we are focused and committed to highlighting your best features without compromising the integrity of your unique beauty. We believe in enhancing your natural look with premium medical aesthetics in Calgary, including Botox, dermal fillers, lip injections and belkyra. We also offer vitamin drips and therapy, mesotherapy and skincare consultations. Schedule your appointment at our Calgary medi spa by calling 403-975-7523.