Medi spa Calgary: Difference between medical and non-medical grade skincare
Skincare has become a billion-dollar industry. The average person spends much of their money over a lifespan to attain clear and flawless skin and to combat various skin conditions, visible age lines, and wrinkles. As the industry continues to grow, with new products being developed and distributed by celebrities and beauty brands alike, it can take time to navigate and broach skin care. Such an extensive selection of beauty and skin care products will produce natural questions such as the difference between medical-grade and non-medical-grade skin care and which one is best for your skin.
Determine the difference between medical and non-medical grade skin care products and how they work to treat your skin.
What is a medical grade?
Medical grade skin care products are more potent than non-medical grade, where the active ingredients make prompt and effective changes to your skin. Medical grade can be acquired through a professional physician and sometimes at a medi spa in Calgary. These skin care products are prescribed to help treat certain skin conditions, like severe acne, and have enhanced absorption and higher concentrations of key ingredients. Products such as AlumierMD, a non-chemical sunscreen, are paraben-free, sulphate-free, and phthalate, which generally translates to clean science products.
More so, medical-grade skin care products are regulated by the FDA and are backed by scientific research, unlike many of the products you might find at your local grocery and drug store. 3rd party clinical trials are also conducted with medical-grade products, meaning that proof is needed to showcase these trials were conducted before doctors can prescribe them. These peer-reviewed studies examine the efficacy of the products, ensuring that the products can be safely promoted by healthcare professionals.
What are non-medical grade products?
Non-medical grade skin care products do not proclaim to be a remedy to a skin condition as studies and research on most over-the-counter products do not exist or are minimal at best. These products are usually meant to supplement your skin with moisturizers and retinol additives that will combat age, but they aren't infused with ingredients that work to stabilize a skin condition. More so, non-medical grade products will offer you cosmetic benefits rather than medicinal benefits.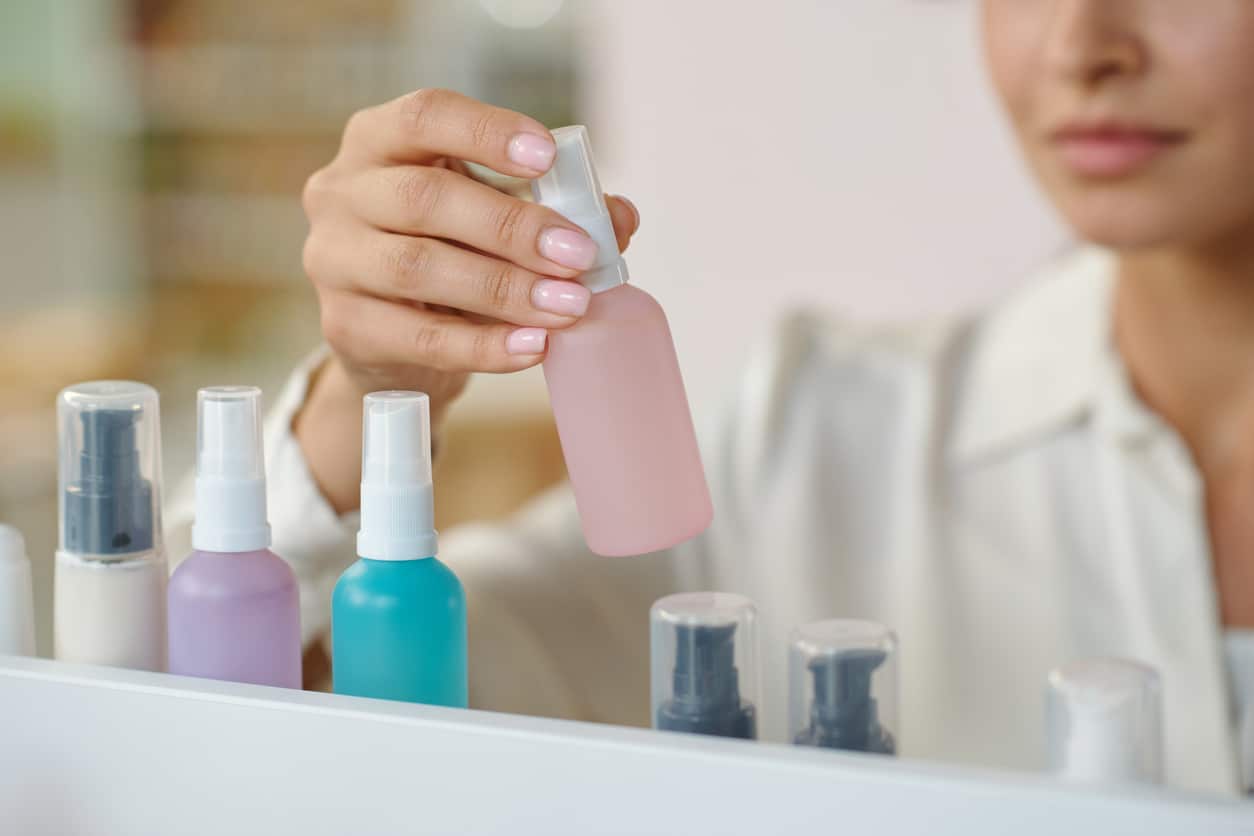 What is better?
Generally, when it comes to finding an effective solution to any skin condition that positively impacts the general condition of your skin, medical-grade skin care products work much better than over-the-counter products. Because medical-grade products have been studied, thoroughly tested, and reviewed, they are tailored to culminate in visible results. While over-the-counter products will not provide the same results, particularly as these products sit on your skin rather than penetrate the deeper layers of your skin, they can still keep your skin plump and clear if you use products recommended by dermatologists.
Where can you purchase both?
Non-medical grade skin care products can be purchased at any makeup, department, and drug store near you. Before you purchase any product, it is advised to check in with a dermatologist that can give you knowledgeable recommendations on what skin care products are safe to use and will work best for your skin type and texture. While over-the-counter products will prove to be much more accessible, medical-grade products can be acquired by consultation with a physician, who will then prescribe products as needed. Because you need much less of medical grade products due to their potency and the lack of filler water, there is very little difference in price between medical grade and non medical grade. You can also retrieve these products at a medi spa in Calgary.
At Juvea Aesthetics, we are redefining your natural beauty. At our medispa in Calgary, we are focused and committed to highlighting your best features without compromising the integrity of your unique beauty. We believe in enhancing your natural look with premium medical aesthetics in Calgary, including Botox, dermal fillers, lip injections and belkyra. We also offer vitamin drips and therapy, mesotherapy and skincare consultations.